The Facebook Ads Training For Business Owners & Entrepreneurs
Enroll Now! Offer May End Soon
join our 100s of students
click button to enroll/start course
7-Days Money-Back Guarantee!

Brand New Training Reveals The Closely Guarded
Secrets To Run PROFITABLE Facebook Ads

Campaigns…
Even If You've Never Run An Ad Before
❌Are You Tired Of Wasting Your Money In Ad Spend Without Getting The Desired Results?
❌Are You Tired Of Uncle Mark Banning Your Account Left And Right?
❌Are You Tired Of Looking To Master The Art Of Facebook Advertising Without Going Through All The Painful Struggles?
If you answered yes to any of the above, then make sure you read what I'm about to tell you next.
.
Facebook ads remain the easiest and ultimate way to reach your target audience online – with almost 2 billion users, chances are that your next customer is currently strolling through their Facebook newsfeed.
.
For as low a penny per click, you could get thousands of eyeballs to your products and services on a daily basis.
BUT WAIT! THERE'S A BIG PROBLEM
You might have tried FB ads and failed woefully, you lost your money and time – and now you regret you never did.
.
Sadly, this is the reality of most people trying to run FB ads with the vague and money wasting advice they get online.
.
Facebook ad is VERY TRICKY and complex, fix just one puzzle wrongly and kiss your money goodbye.
❌No profits
❌Time and money wasted
I must warn you… if you continue doing what you know, sooner or later, you'd be out of business.
.
But what if there was a simple to follow step by training program that will equip you with the right and updated knowledge you need to CONSISTENTLY GENERATE LEADS AND SALES for your business without wasting your money?
INTRODUCING: The Facebook Ads Training For Business Owners & Entrepreneurs
Learn how to consistently generate leads and sales with Facebook Ads
My Name Is Adekunle Adewale, I'm an experienced digital marketer, a pro website designer and ecommerce business owner.
After years of successfully developing, implementing, and optimizing Facebook Advertising Campaigns for clients that ranged from small to multimillion-dollars businesses.
.
I finally decided to pack all that knowledge together and launch a comprehensive course that teaches everyone how to do it too.
The Facebook Ads Training is literally a step-by-step blueprint of a system that collectively generated several millions of naira in revenue for my clients.
.
💪You'll get access to the knowledge I collected for years while helping 20+ different businesses grow.
💪I'll teach you what I've learned through hundreds of experiments I've launched with my clients.
💪And I'll share all of that in-depth knowledge of Facebook ads with you in 30+ video lessons that contain great content and multiple worksheets and libraries.
You'll Learn Everything About How To Launch Profitable Facebook Ad Campaigns, Including How To:
✅Define your target audience and the exact strategy for reaching them
✅Distribute your Advertising Budget across campaigns and audiences
✅Design an ad that attracts attention and communicates your brand
✅Optimize your campaigns using a result-based approach
HERE'S WHAT YOU'LL LEARN AND BENEFIT IN THIS COURSE
With over 7 solid chapters, you'll NEVER struggle with Facebook Ads Ever Again… GUARANTEED!
Chapter 1: Introduction to Advertising.
Who Is Adewale?
What Is Advertising?
Why Should You Advertise?
Why Facebook Advertising?
Chapter 2: Facebook Account.
1. Creating Fresh Facebook Accounts
2. Setting Up Our New Facebook Account
3. Verifying Our Facebook Accounts Without Waiting For Weeks To Run Ads
4. How To Verify & Lift Your Ads Account Restriction And Get Your Account back In 48Hrs
Chapter 3: Getting Our Account Ready For Business.
1. Creating A Branded FB & IG Page That People Will Trust.
2. Creating Facebook Business Manager
3. Simple Trick I'm Using To create Up To 8 Business Manager On One Facebook Account
4. Business Manager & Personal Ad Account Overview E.G Pixel, Ads Hierarchy, Targeting etc
Chapter 4: Funding Your Ads Account / Business Manager.
1. Types Of Cards Accepted By Facebook
2. Creating Virtual Cards For Funding Your Account
3. How To Fund Your Account With Virtual & Physical Cards
4. How To Fund Your Ad Accounts With PayPal.
Chapter 5: IOS 14.5+ Compliance With Domain Verification.
1. How To Get Unlimited Free Domains
2. Domain Verification For iOS 14.5+
3. Running Profitable Conversion Ads
Chapter 6: Facebook Ads Objectives Overview.
1. Traffic
2. Engagements
3. Video Views
4. Leads Generation
5. Message
6. Conversion
7. Running Retargeting Ads To Recover Lost Sales
Chapter 7: Bonus.
1. How To Create A Sales Page For Digital Product With Thrive Architect
2. How To Create A Sales Page For Physical Product With Thrive Architect
3. Access To Thrive Architect Plugin (Powerful Landing Page Builder)
4. How To Create & Verify PayPal Account
5. Complete E-commerce Training
So, as you can see, this is everything you need to MASTER FACEBOOK ADS in the shortest time possible.
This is everything you need to avoid wasting your money and time on poor tactics.
HERE'S THE BIG QUESTION
Are you ready to use Facebook ads to grow your business?
If yes, enroll for this course now, if not, feel free to walk away and continue wasting your hard earned money on trial and errors, your choice.
BUT TO FURTHER SHOW HOW MUCH I WANT TO HELP YOU…
I'll give you access to the following package as a special bonus if you enroll for this course today.
Dominate On Social Media: Explode Your Sales And Your Brand With…The Ultimate 4-In-1 Bundle
You'll Never Struggle To Get The Right Eyeballs And Generate Sales To Your Business Online Ever Again After You Lay Your Hands On This Ultimate Social Media Bundle.
TOTAL VALUE: N200,000+
NORMAL PRICE: N15,000
❤️SPECIAL OFFER PRICE: N6,777
(Exclusively On SabiMentors)
It doesn't matter how many times you've tried and failed.
My system is here to your rescue.
All you have to do to start the process of mastering Facebook Ads and unlocking an endless amount of sales for your business is to get your copy of this course right here on SabiMentors.
So, go ahead and smash the order button now.
Good luck.
What's In It For You?
You Will Be Able To Setup System Designed for Newbie & Pro Facebook Advertisers Craving Better Targeting, Retargeting, Stability & Performance Without Expensive Monthly Fees & Complex Setup
Who's This For?
Business Owners Looking To Generate Massive Sales Online

People Who Want To Master Facebook Ads
Requirements
A Computer/smartphone

Internet Connection

A Brain, Lol

The Zeal To Learn
Special Bonuses
Expert Support

ID Card Templates

Ad Templates

Premium Tools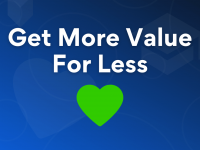 Course Curriculum
ACCESS TO COURSE MATERIALS
ACCESS TO YOUR MENTOR
ACCESS TO EXCLUSIVE BONUS
enroll now! offer may end soon
join our 100s of students
click button to enroll/ Login To start course
7-Days Money-Back Guarantee!
After you complete this training; you now have a brand new certificate and skill you can be proud of.
*
You can now use this skill for clients, business owners and make good money for yourself and your loved ones if you're like me who cares about his family.
*
How would life be for you by then? Happier? More Fulfilled?
*
That life is possible… take the course now. This is the right time.

Student Ratings & Reviews
No Review Yet
Sharing Is Caring.
Please Help Share!❤️
Frequently Asked Questions
enroll now! Offer May End Soon
join our 100s of students
7-Days Money-Back Guarantee!
countless testimonies
join us today
Getting this course from Kelvin is the beginning of multiple sales for your business... Worth every penny. My experience with him is a no brainer, he's always there to guide you and correct you 😁 to make sure you hit it hard .
This is an awesome course to have. I have bought this course and is packed with value. If you get this training you will never regret it. Full of value and mind-blowing.
Great job as always, boss. I appreciate all your efforts and kindness you put in your training. God bless you.
This course is valued packed, it's the best sales funnel design course I've ever bought online. The support I've received so far is priceless.
Delivered everything as promised and even more, excellent training and support. I'm happy to connect with an expert like you, lemme complete my training and I'm looking forward to success.
join our 100s of students
don't waste more time, go ahead and smash that enroll button now
your future will thank you for it, guaranteed
click button to enroll/start course