Design With Staitee: The Complete Graphics Design Mastery Using Adobe Photoshop
Enroll Now! Offer May End Soon
join our 100s of students
click button to enroll/start course
7-Days Money-Back Guarantee!

Do You Want To Learn All The Expert Skills And Techniques You Need To
Create Incredible Designs

Using Adobe Photoshop?

Are you intimidated by learning the rudiments of Graphic Designs using Adobe Photoshop and want to learn through practical real world projects? Then This class will be for you!

You will extensively learn about Photoshop tools, Color manipulations, Element of designs, Color theory & Psychology, Basics of logo designs, Creating flyers, web banners, book covers, business cards, how to use photos in design, appropriate usage of 3D Mockups design just to name a few.

In the cause of this program, you will learn the basic photo editing and manipulation techniques like how to cut objects out, duotones, changing color on objects, changing backgrounds of images and you will also learn how to create a simple logo of your own which will also be used on other designs such as Business cards, Flyers and web banners, all with your newly learned Photoshop skills as well as a book cover design project.

The section for Element of designs will open you up to understanding of the basic elements which constitutes beautiful and useable designs. In this section, you will be able to understand when to use a particular element and when not to.
Also, the Color theory & Psychology section will open up to understanding the right usage of color as pertaining to different brand niches and cultural preferences.
This course is designed to be simple and straightforward enough for new comers to design but detailed enough for everyone to get a LOT out of this course.

In addition to all these, I will also show you websites where you can get very high quality resources to enhance your designs, FOR FREE!
I have also added some HD Images, Fonts, Mockups and PNG resources to get you started.
Go ahead and enroll now, you'll be glad you did.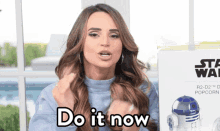 What's In It For You?
Have A Deep Understanding Of Photoshop Tools

Understand And Learn The Basic Photo Editing & Essential Of Color Manipulations

Get Apt Understanding Of The Elements Of Design

Get A Comprehensive Knowledge Of Color Theories And Psychology

Understanding The Basics Of Logo Designs

How To Create Flyers, Web Banners, Book Covers, Business Cards

Discover Appropriate Usage Of 3d Mockups
Who's This For?
Anyone Interested In Creating Compelling And Great Designs.

Those Keen On Learning And Getting The Nuts And Bolts Of Adobe Photoshop.

Those Wanting To Understand Graphic Design Basics And Theory Paired With Real World Projects And Applications.

Anyone Willing To Become A Graphic Designer, Either As A Freelancer Or Full-time, Or Those Who Need Design Skills To Improve Their Current Careers.

Those Looking For A Solid Graphic Design Foundations Course With The Depth Of An Intermediate Level Course.
Requirements
A Working Laptop (Preferably 4gb Ram And Above)

Internet Connections (To Watch And Download The Video Files)

A Disciplined Attitude Towards Learning
Special Bonuses
24 Easy-to-understand videos

Over 100 Photoshop Brushes

Over 120 HD Images

Highly Demanded Mockups

Over 60 PNG Images (Transparent backgrounds)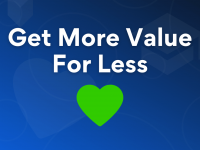 Course Curriculum
ACCESS TO COURSE MATERIALS
ACCESS TO YOUR MENTOR
enroll now! offer may end soon
join our 100s of students
click button to enroll/ Login To start course
7-Days Money-Back Guarantee!
After you complete this training; you now have a brand new certificate and skill you can be proud of.
*
You can now use this skill for clients, business owners and make good money for yourself and your loved ones if you're like me who cares about his family.
*
How would life be for you by then? Happier? More Fulfilled?
*
That life is possible… take the course now. This is the right time.

Student Ratings & Reviews
If it was possible, I would give 10 stars! Each lesson was explained in absolute details. I would advice anyone to take this course... When I started, I knew absolutely nothing about Photoshop but after going through this course, I understand it very well. It's just the best, not to talk about the mentor, he's always there to guide me... I'll never regret taking this course!! ;)
Sharing Is Caring.
Please Help Share!❤️
Frequently Asked Questions
enroll now! Offer May End Soon
join our 100s of students
7-Days Money-Back Guarantee!
countless testimonies
join us today
Getting this course from Kelvin is the beginning of multiple sales for your business... Worth every penny. My experience with him is a no brainer, he's always there to guide you and correct you 😁 to make sure you hit it hard .
This is an awesome course to have. I have bought this course and is packed with value. If you get this training you will never regret it. Full of value and mind-blowing.
Great job as always, boss. I appreciate all your efforts and kindness you put in your training. God bless you.
This course is valued packed, it's the best sales funnel design course I've ever bought online. The support I've received so far is priceless.
Delivered everything as promised and even more, excellent training and support. I'm happy to connect with an expert like you, lemme complete my training and I'm looking forward to success.
join our 100s of students
don't waste more time, go ahead and smash that enroll button now
your future will thank you for it, guaranteed
click button to enroll/start course