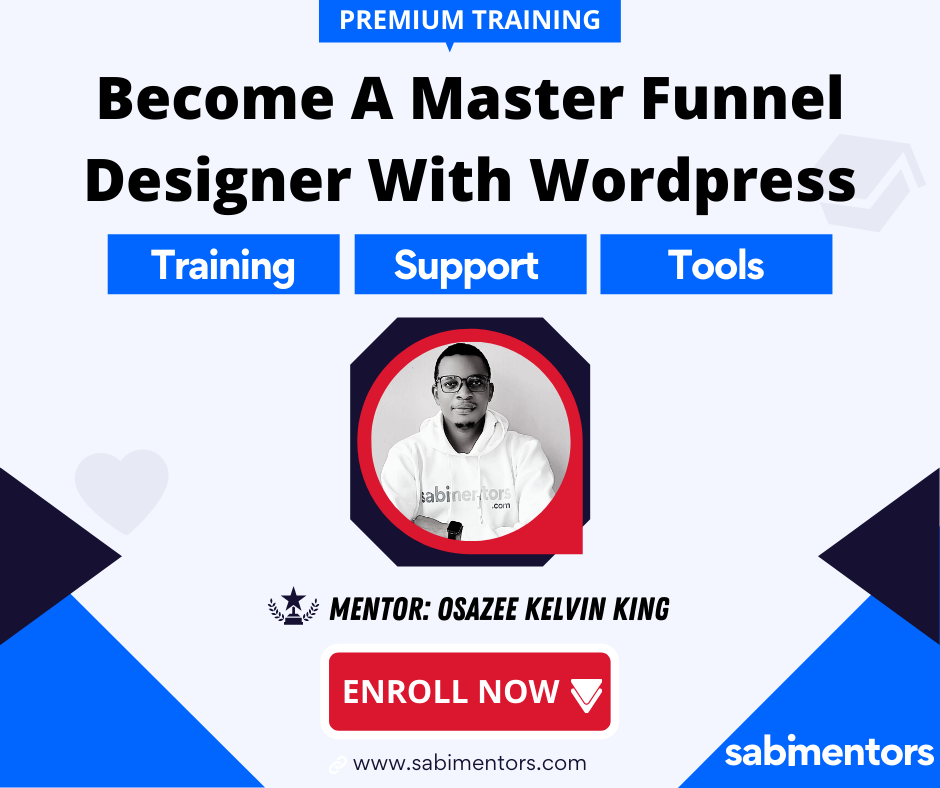 I've generated over $17,000 on Fiverr alone from building simple sales funnels with just my laptop from the comfort of my bedroom…
I also generate up to 6 figures monthly from my funnel design agency, FunnelsGorilla
*******
I want to show you MY SECRET AND STRATEGIES to designing brilliant and high converting sales funnels in minutes… and getting paid handsomely for it.
I'm a seven figure funnel design specialist and a veteran digital marketing expert… Call me the GOAT if you want. That's your cup of tea, 😂!
❓Now what if I show you MY PROVEN STRATEGIES to DESIGN BRILLIANT and HIGH CONVERTING SALES FUNNELS in minutes, not days or weeks?
❓What if I also show you 3 SOLID WAYS I MAKE GOOD MONEY with sales funnel design?
❓What if I show you how to design sales funnels to SELL OUT YOUR PRODUCTS MASSIVELY ONLINE?
❓What if you never have to hire a sales funnel or website designer ever again in your life… THEREBY SAVING YOU LOTS OF MONEY in the process?
By now you should already be interested, if not, please feel free to close this page… If yes, keep reading.
You'll Also Get These AMAZING BONUSES:
✅Get access to the PREMIUM TOOLS you need, I've paid the price for you
✅How to design professional looking e-covers, plus you also get the premium mockups
✅How to design one-page websites easily
✅And one other exclusive bonus to help you grow your online business
TOTAL VALUE: N250,000+
NORMAL PRICE: N25,000
But all yours for the RIDICULOUSLY LOW PRICE you see on this page now.
THIS IS FOR YOU…
🛑If you're tired of struggling to design sales funnels
🛑If you're tired of wasting money on advertising and not getting the desired results
🛑If you want to master sales funnel design in the shortest time possible
NOTE: This course has about 300 students as we speak…
🔥IT'S TOO LOADED
TAKE A LOOK AT SOME OF THIER AWESOME REVIEWS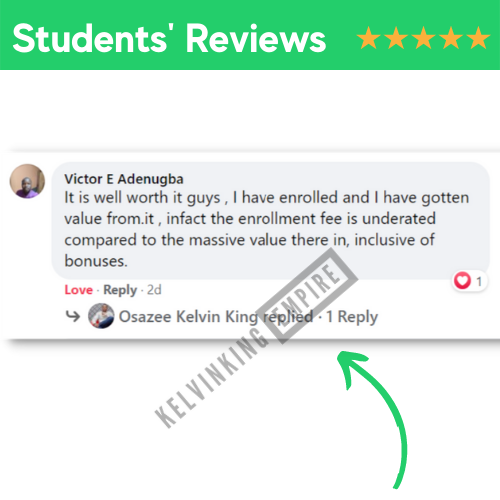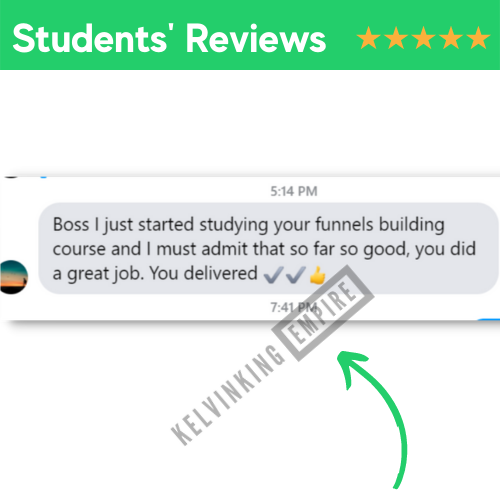 TAKE A LOOK AT SOME OF MY EARNINGS
You too can earn more than me, I'm not superman, I don't have 2 heads, you just have to learn and run with the knowledge.
Enroll now or…
MISS OUT AT YOUR OWN RISK… and continue to struggle with poor sales and less paying skills online for the next 600 years 😂
If you noticed, you would have seen I recently increased the price to N6,777, but people kept begging me to give them at the old price, so, I've agreed to make it N4,777 once again for a very short time.
Waste more time, and you'll have to buy it for N9,777 later.
Even at N15,000, the course is still very cheap, that's because it's TOO LOADED!!!
Take this course while it's still cheap or regret it later.
Good luck
Osazee Kelvin King
Founder: SabiMentors