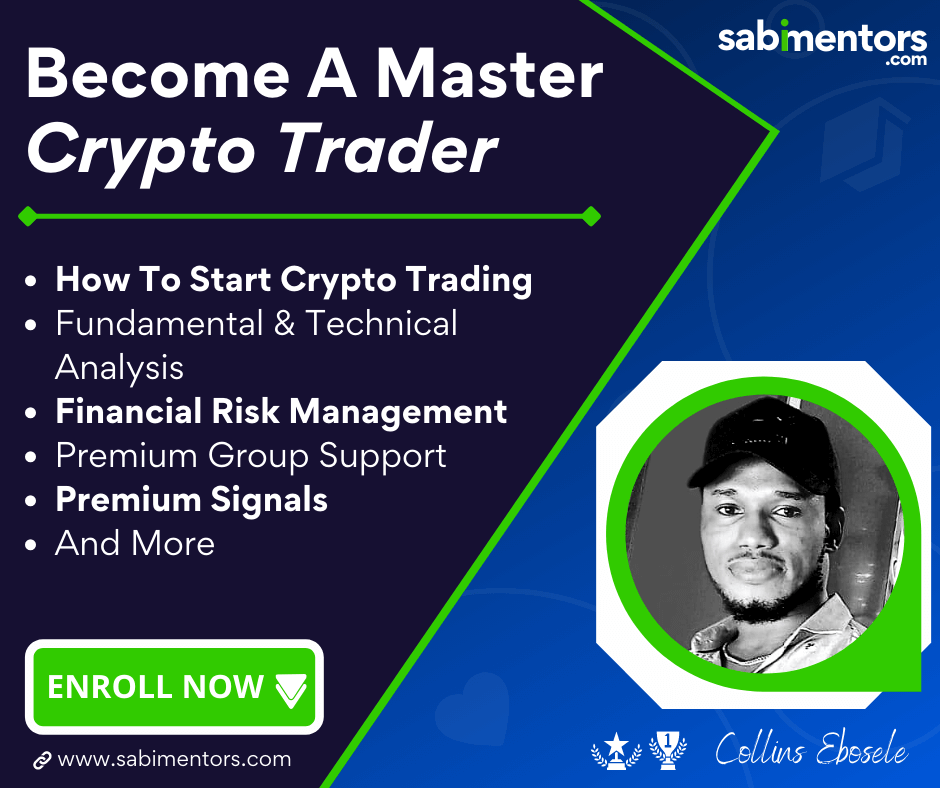 "If I Don't Do Cryptocurrency, I Won't Die, I'll Still Make It In Life!!!" That's What Your Village People Are Putting In Your Mind Abi?
I laugh you in Edo language 🤣
⏰The earlier you realized that this is the future of money, the better for you.
People are turning 10k Naira to 1 million Naira with crypto and you're lagging behind.
🤥I'm still regretting not taking crypto serious in 2017 when I had the chance.
Many of the people who took it serious then are living lavida loca now.
I was thinking it was scam, but my eyes don clear now.
💪What I've made and seen in the crypto industry, my mouth nor go fit talk am finish.
❗Wait! I Know Crypto Trading Is Hard And Technical…
✅But what if there was a simple training to show you how to get started today?
✅Teach you how to use your smartphone to do everything.
✅Yes! This course is a simple to follow step by step video training to guide you on how to get started today.
✅Plus you get the opportunity to ask questions anytime.
Collins is an expert crypto trader, I've known him since 2018…. and I've watched him grown from grass to grace all because of crypto.
No doubt! He's your best bet to master crypto in the shortest possible time.
If You're Ready To Stop Being Left Behind And Want To Join This Big Revolution, Take This Course Now!