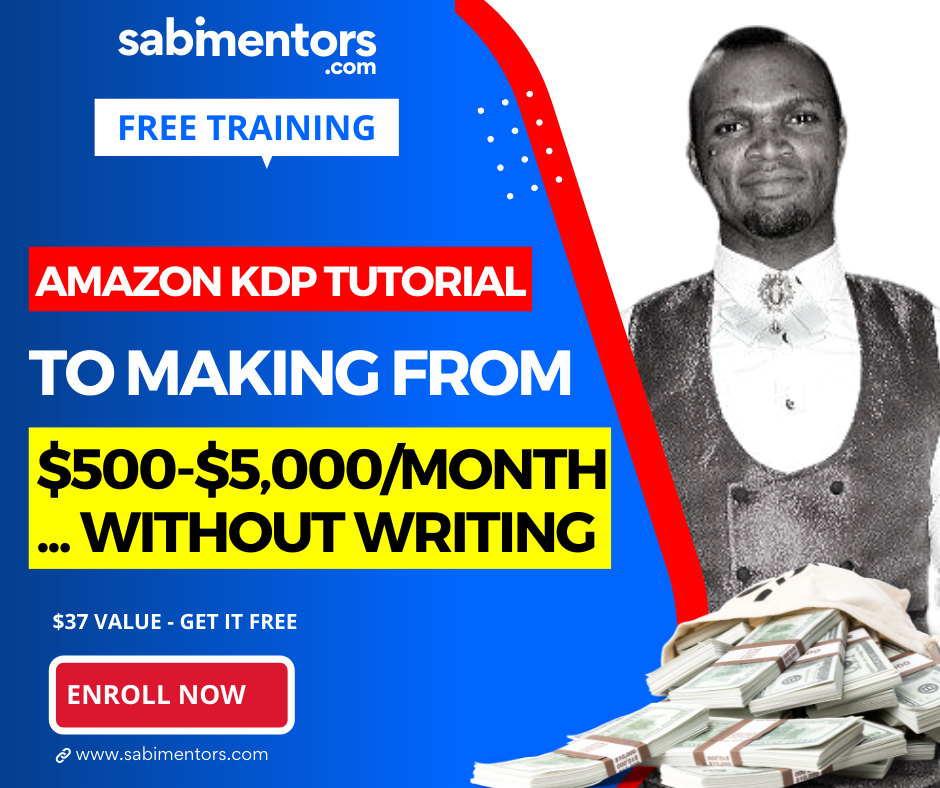 🔥New Free Training On SabiMentors🔥
*******
How To Make Up To
$500-$5,000 Per Month With Amazon Kindle Book Publishing…

Even If You Don't Know How To Write.

.
TAKE NOTE, WITH THIS SYSTEM:
❌ You Don't Have To Be A Writer
❌ You Don't Have To Hire Writers If You Don't Want To
❌ You Don't Have To Hire Graphics Designers
❌ You Don't Have To Run Ads, Create Websites, Build An Email List Or All Those Hard Stuff
.
And You Still Get To Be Able To Make $5 – $200+ Per Day On Amazon.
.
🤔Imagine yourself in your new apartment, with your laptop in your pajamas looking into your dashboard and seeing the thousands of dollars you've made.
That's only possible if you start today.
START BY TAKING THIS FREE TRAINING NOW
WARNING!
The fact that this particular training is free, that doesn't mean you should take it for granted and not go through it.
You'll keep running around in circles with such nonchalant attitude, you'll never make it if you don't put effort in learning… feel free to ignore my advice.
Enroll now for free and go through in the next 27 minutes.
Good luck,
Osazee Kelvin King
Founder: SabiMentors