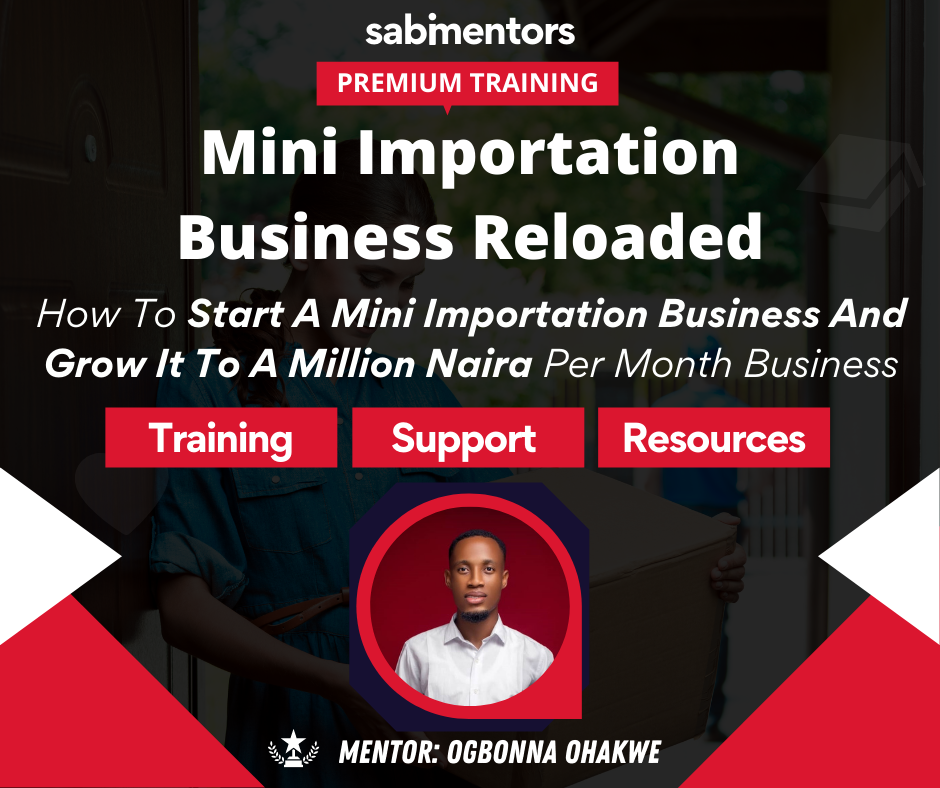 The Ultimate Mini Importation Business Training Program
Are you looking to start a profitable mini importation business and grow it into a multi-million naira per month business… in the shortest possible time?
If yes, then this is the only program you need to make that dream of yours a reality.
But first, I'd like to remind you.
You can import products for as low as 500 Naira and sell it for up to 7,000 naira… with a profit of 3,000-5,000 Naira
With such discovery, how many of such products would you like to import?
Think about it, this is how many people have gone from struggling to feed to living a very comfortable and luxurious life… YOU TOO CAN DO THE SAME!
Many of these Instagram sellers use the same secrets you would discover in this training program.
Little wonder they quickly move from looking dirty to flashy… all thanks to the mini importation business.
TAKE A LOOK AT SOME LIFE CHANGING TESTIMONIES BELOW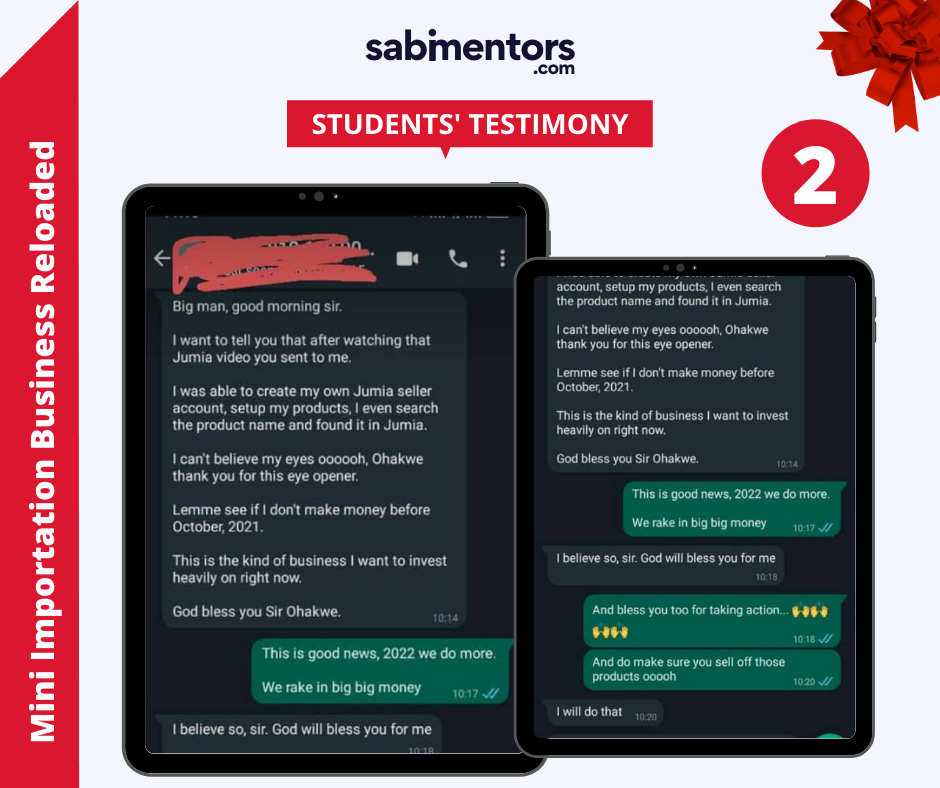 WHAT YOU'LL LEARN AND BENEFIT FROM THIS COURSE?
✅You'll Learn How To Spot For Hot Selling Products With My Proven Tactics
✅You'll Learn How To Avoid Fake Sellers – Miss This Vital Information And Kiss Your Money Goodbye
✅You'll Learn How To Import The Products Down To Your House Address Without Paying A Dime To Any Agent
✅After Importation, What Next? Selling, Right? You'll Discover Killer Tactics To Sell Out Your Products Using Facebook/Instagram Ads
✅Facebook/Instagram Ads Is Enough To Make You Enough Money Monthly, But If You Want To Scale Up Rapidly To Millions, You Can Discover My Secret Methods To Sell On Konga, Jumia And Jiji
✅Running A Mini Importation Business Is Cool, But At Some Point, You Would Want To Go Big. So, I'll Show You How To Set Up A Full-Blown Ecommerce Website For Your Business.
✅The Training Alone Is Enough To Give You Everything You Need, But I Understand Some People Might Want Support And Motivation Along The Way, So You'll Be Added To A Premium Support Group.
What more can you ask for?
As you can see already, this is everything you need to start a thriving mini importation business and grow it into a multi-million naira per month business.
TOTAL VALUE: N250,000+
NORMAL PRICE: N50,000
But all yours for the REDUCED PRICE of N14,777 but this price will increase soon and you'll regret missing out.
You have nothing to lose, but everything to gain.
Click the enroll button now – no time